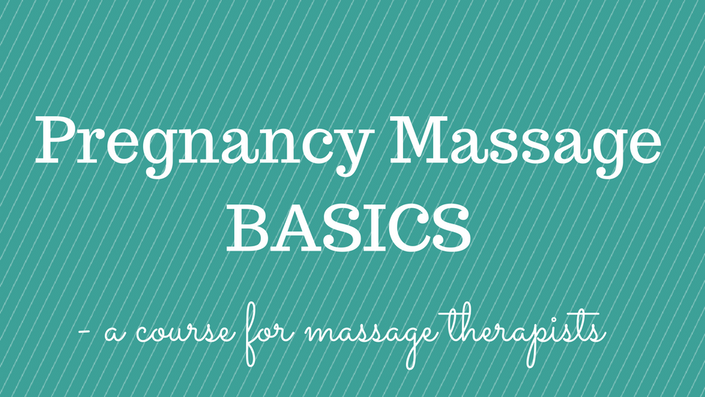 Pregnancy Massage Basics
What EVERY Massage Therapist should know about working with pregnant women (6.5 CEUS)
Watch Promo
Enroll in Course
This foundation course is for the massage therapist or massage therapy student who wants to stop being afraid of pregnant clients and actually feel confident with pregnancy massage!
I'm gonna be honest.... many prenatal courses I've seen, and information coming out of massage schools, are just not accurate. (There are obviously some exceptions to that.) Sometimes the curriculum is simply "what has always been taught..." which could be INACCURATE, and/or not based on actual experience.
My staff and I have worked with over 10,000 pregnant clients (at the publication date of this course) since starting Salt Lake Prenatal Massage in 2009. My expertise comes from massive, real life EXPERIENCE...not hypothetical situations or basic theory.
The feedback I've heard in my career with pregnant women is that when they go to a normal massage place for prenatal massage, the therapist just doesn't seem comfortable working with them. (I've actually had that experience as a pregnant woman before I started my practice...DON'T BE THAT THERAPIST!)
Whether you work in a spa, in a massage office, or in private practice, you are BOUND to encounter the occasional pregnant woman in your practice or in your job.
The vast majority of therapists are scared, misinformed, and confused - or perhaps just curious to learn more- about pregnancy massage.

This basic course will dispel the many myths and misconceptions surrounding pregnancy massage so that you don't have to worry about what to do when you have a pregnant client on your table.
This course covers the following:
1. Benefits: how much do you actually know about pregnancy massage?
2. Really, a massage can put someone in labor? ...Clearing up the vast array of myths and misconceptions
3. Stop, Go, or Proceed with Caution? a discussion on common contraindications and precautions; what every LMT should know about pregnant anatomy and the conditions that may arise; when to worry and when to proceed with confidence
4. Communicating like you're Birth Savvy - the basic vocabulary you must understand to be confident and competent with pregnant women (including a few things you should NEVER EVER say!)
5. How to PROPERLY position clients for maximum comfort, and the equipment you MUST have access to. Practice with setup, draping, turning over, and the TWO THINGS you MUST do to make your pregnant clients REALLY happy. NOTE: this basic course teaches sidelying massage ONLY. If you want to learn SAFE and SKILLED prone and supine positioning as well. with the right equipment, that is ONLY taught in the Maternity Massage Specialist Certification course.
This course is NOT a comprehensive maternity massage certification*, but rather, a more in-depth look at the BASICS of working with pregnant women.
If you want to understand pregnancy and birth so you can better serve those occasional expectant moms who cross your path, this is the course for you!
On each page, you will find

1. video or audio lessons
2. handouts/downloads
Simply watch the videos, download and read the handouts, and - this is the most important part - be sure to JOURNAL your thoughts, questions and insights, which you will post in our PRIVATE facebook group for this course to can support your progress.
Now, get going! :)
*For comprehensive maternity massage specialist education, please check out our other course offerings. This is an introductory course only.
Your Instructor
Courses Included with Purchase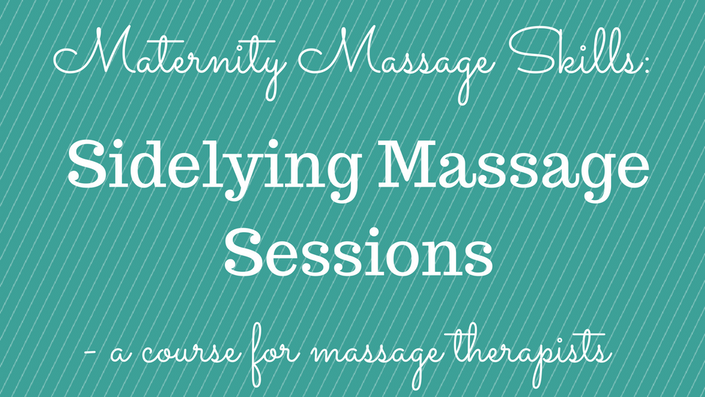 Maternity Massage SKILLS: Skilled Positioning - Side Lying
Become an expert at SIDE-LYING prenatal massage
Original Price: $0