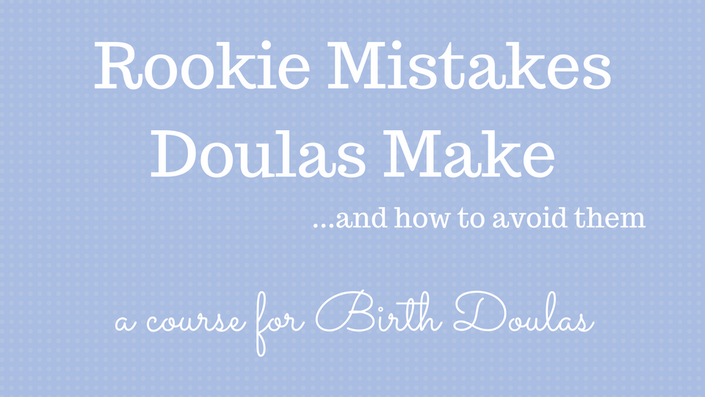 Rookie Mistakes Doulas Make... and how to avoid them
help has ARRIVED for struggling Doulas!
Watch Promo
The intention of this course is to give you the tools and views you need in order to be empowered and successful as a doula, both in your business endeavors AND in your client interaction.
Everything I have to share with you is based on my own experiences as a successful business owner, doula, observations about what WORKS, and as someone who has employed and apprenticed doulas.
While I am trained by DONA, I am not a "certified", and I am also a prenatal massage specialist, which is a different scope; therefore if you are a Certified Doula with a specific scope of practice, there may be things I suggest that could potentially pose a conflict for you. Please be aware of that, and adapt the information to your needs.
My intention is that this information is immediately useful to you, and will leave you with more clarity and effectiveness as you move forward in your doula work!
Your Instructor